Biohacking by Gender
Biohacking by gender refers to the practice of applying personalized and tailored biohacking techniques and strategies to optimize health, well-being, and performance based on an individual's biological sex and gender identity. It acknowledges the unique physiological and hormonal differences between genders, recognizing that what works optimally for one gender might not be equally effective for another. By taking into account these inherent disparities, biohacking by gender seeks to harness the potential of cutting-edge technologies, nutritional adjustments, lifestyle modifications, and holistic approaches to empower individuals to achieve their health and wellness goals in a way that is attuned to their specific biological characteristics and needs.
This emerging field aims to provide a more nuanced and inclusive framework for biohacking, acknowledging that gender plays a pivotal role in shaping the body's response to various interventions and offering a more tailored path to unlocking the full potential of human performance and vitality.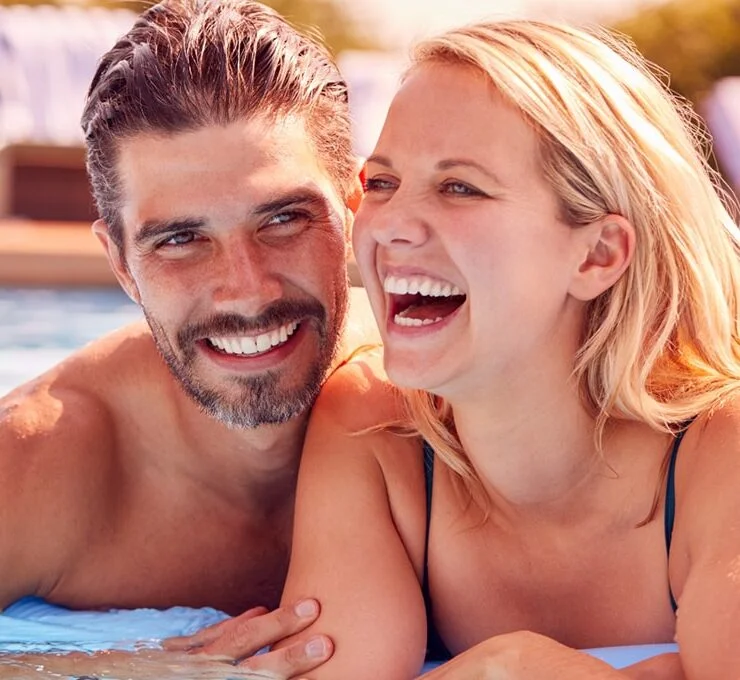 Explore Topics on this Page:
COMMON FOR ALL
There are differences between men and women in what they need, but there are also a lot of universal truths which happen with aging.
WEIGHT

Weight is a constant focus for health. Weight is dependent on age, genetics, diet, exercise, sleep, and hormones. What you should do depends on how much you need to lose and what you have tried before. Semaglutide is the current gold standard for those with difficult to lose weight, particularly for those with BMI over 27 with another medical condition (like high blood pressure or diabetes) or those with a BMI over 30. At Biohackr we monitor you on this journey, with a body scan, vital signs, and laboratory work to optimize your treatment.

MUSCLE STRENGTH & ENDURANCE

Lean muscle mass helps with health and stamina. There are IV treatments which are good to help build muscle. EBO2 is good for removing inflammation after a big race. Particularly as you age for both men and women, you need to focus on more than cardio.  You can assess your muscle mass (and fat ratio) with the InBody Scan to monitor your progress.

BEAUTY

As men and women age, they age similarly. SKIN QUALITY: Your skin loses elasticity, accrues sun damage and wrinkles. – RX: skincare products, sunscreen, resurfacing, hormone replacement, antiaging therapies. FACIAL VOLUME: You lose facial volume, which causes the face to look tired and hollow,  and forms the jowls, deeper folds, and the downturn of the mouth.  – Rx: Facial fillers  WRINKLES: From aging and use, wrinkles form. – RX: Botox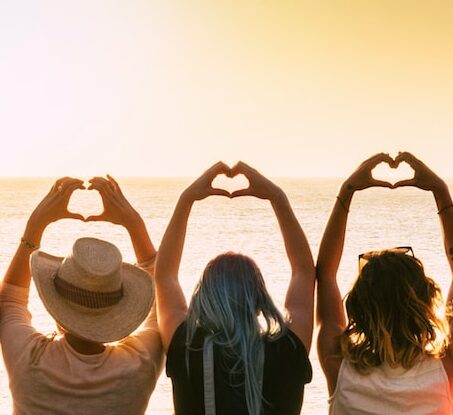 Biohacking for Women
During younger years, women often prioritize aesthetics and body composition, but with aging, the significance of hormones becomes increasingly prominent.
Core principles are true for men and women. Antiaging addresses you on a global level. Evaluating risk of heart disease, diabetes, and cancer is important for helping focus treatments. Optimizing nutritional practices remains fundamental.
At Biohackr, our current focus for women includes popular therapies such as:
Bio-identical hormone replacement for hormonal changes around midlife
Pregnancy help with IV infusions and Intralipid IV therapy for fertility,
Lady Lift (vaginal rejuvenation),
Weight loss, including our Semaglutide program (with body composition analysis, evaluations, and labwork for monitoring progress),
NAD+ therapy for global antiaging
the Fit and Toned IV and various nutrient injections.
All our cosmetic treatments from neurotoxins like Botox, to soft tissue fillers to add volume to the face and lips
Resurfacing procedures like microneedling and resurfacing to help with skin quality, using protein rich plasma and fibrin or exosomes
Kinetic Pulse Wave treatments which may prove effective for addressing cellulite concerns.
POPULAR FEMALE TREATMENTS:
Bio-Hormone Replacement Therapy/ Testosterone/ Estradiol/ Thyroid
Cognitive and Biological Age Essentials
Sexual Health Therapies — OMG Shot/Lady lift/Fem Wave
Weight Loss Program
Signature Biofacial XO
Biohacking for Men
In the earlier stages of life, the physique takes center stage for many young men. However, as time progresses, hormones gain prominence alongside considerations of cardiac health, weight management, hair vitality, and overall aesthetics.
Biohackr provides a comprehensive array of sought-after treatments tailored for men, encompassing solutions such as Hair Regrow XO, Sermorelin therapy, NAD+ supplementation, Bio-Identical Hormone Replacement Therapy (BHRT), Fitness IV infusions, and targeted nutrient injections.
POPULAR MALE TREATMENTS:
Bio-Hormone Replacement Therapy/Testosterone Therapy
Cognitive and Biological Age Essentials
EBO2 — Extracorporeal Blood Oxygenation and Ozonation
Hair Regrow XO — Platelet-Rich Fibrin/Exosomes
Sexual Health Therapies — ME Shot/Grow Wave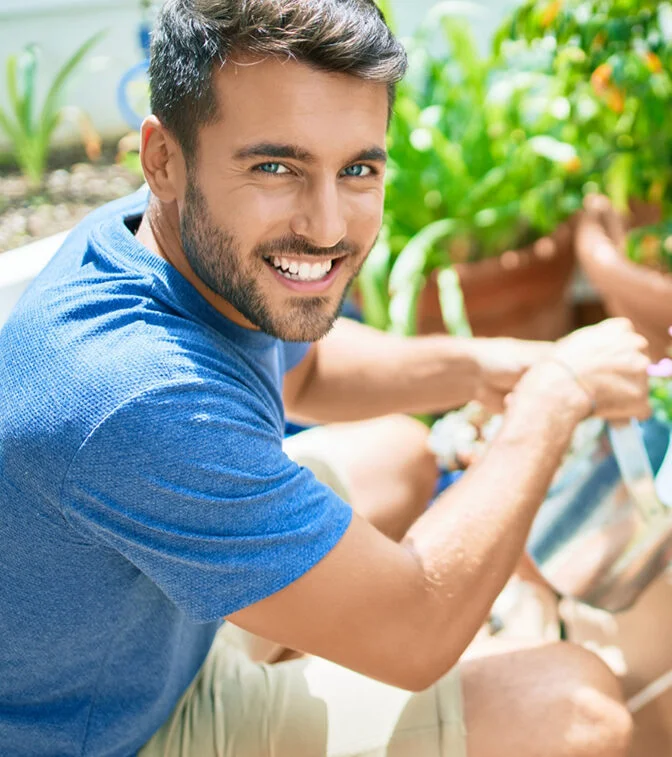 Testimonials
Book Now
Unleash your full potential by harnessing cutting-edge strategies tailored to your unique biological sex and gender identity. Say goodbye to one-size-fits-all approaches and embrace a journey that respects and optimizes the inherent differences in how our bodies respond to interventions. Whether you're seeking to enhance performance, achieve optimal health, or simply live your best life, Biohackr is proud to offer a revolutionary path forward. Join us today and embark on a transformative adventure towards a healthier, more vibrant you. Your body, your identity, your biohacking journey – redefined.