Goals
Aging is a gift. There are many ways to age gracefully while enhancing and supporting our own body's regenerative capabilities, catalyzing brighter and more youthful skin as well as fuller hair.
The team at Biohackr offers traditional aesthetic services like BOTOX® Cosmetic therapy, medical grade skin care products for antioxidants and Retinol, dermal fillers from Voluma to Sculptra, and fractional lasers.
However, we also stand out by practicing regenerative aesthetics using
Lasers
Medical-grade microneedling
Protein-rich plasma (PRP)
Hyaluronic acid
Exosomes
Red laser therapy
to transform skin quality and collagen production. Many of our body health treatments, such as hormone replacement, IV therapies like glutathione/biotin/Vitmain C, and NAD+ help improve skin health at a cellular level. As with all services at Biohackr Health, we tailor your treatment to you.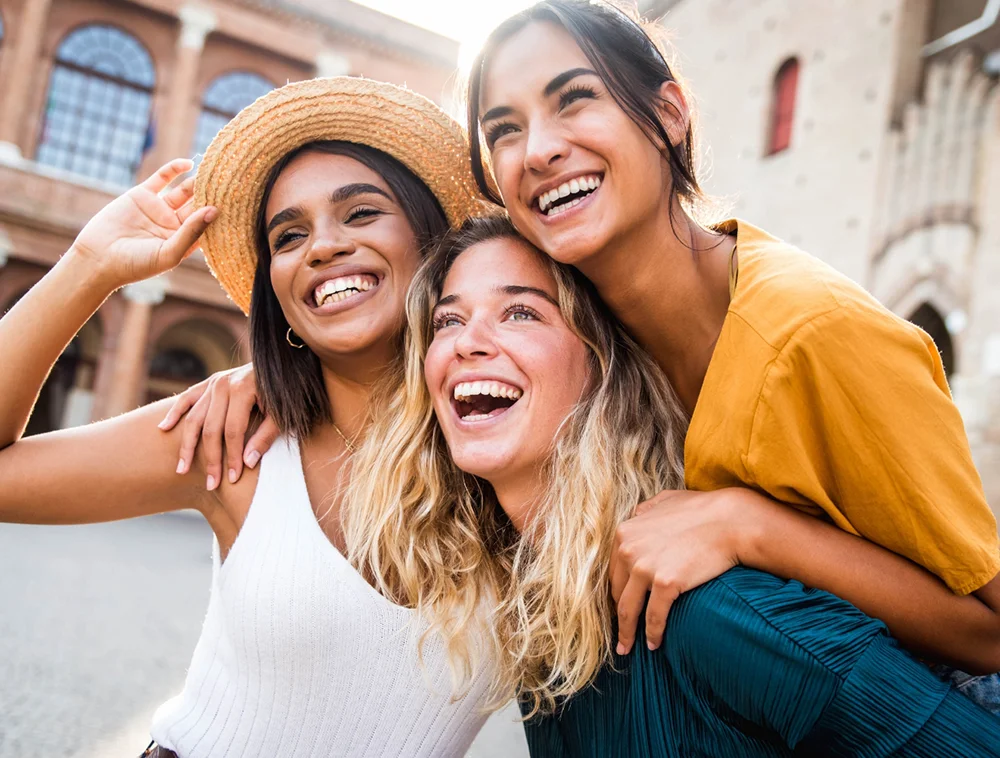 Explore Topics on this Page:
What Concerns Do You Wish to Improve?
Biohackr Beauty is the go-to for aesthetics essentials.
Loss of Facial Volume

Restore fullness and accentuate the youthful contours of the face by replenishing depleted facial volume lost from the natural aging process.

Skin Texture

Erase skin damage and reveal the soft, healthy complexion underneath with resurfacing and regenerative treatments, which can improve fine lines, hyperpigmentation, acne scarring, brown spots, and many other skin imperfections.

Topical Antioxidants (Retinol/Retin A)

Hair Thinning

Revitalize inactive hair follicles in regions where hair growth is sparse or non-existent. For those who opt to undergo PRP hair restoration, the abundance of growth factors found in platelet-rich plasma can be ideal for hair regrowth.
Therapies
WHAT: The Beauty IV can optimize nutrients for hair, skin, and nail growth. This IV contains the most Biotin — an important nutrient for the health and growth of skin and nails — with 50 mg included in the formulation. It also contains 6 grams of Vitamin C, which is important for skin health/complexion, as well as Vitamin B5 for acne prevention. The IV is followed by a 1,000 mg Glutathione push to help further enhance the complexion and facilitate skin brightening. You'll be glowing after our Beauty IV. This is also available as a Quick IV.

SUPER B: This contains one of the largest profiles of B vitamins: B1, B2, B3, B5, B6, B7, B12. B vitamins are extremely important for the skin and immune system health (as well as the nervous system and neurological health).

GLUTATHIONE ADD-ON: This is a powerful antioxidant used to remove toxins and carcinogens, facilitate DNA synthesis and repair, enhance immune system function, prevent oxidative cell damage, brighten skin, soften blemishes, and much more. (2,000 mg for $180)

BEAUTY BOOST ADD-ON: Available as an add-on, glutathione can fade scars, blotches, and sun damage, and Biotin can enhance hair, skin, and nail health. ($50)

TIME: 45 -60 minutes IV infusion in our state of the art massage lounge chairs

COST: Varies by each patient's treatment plan. Usually around $250 per infusion.

GLUTATHIONE ADD-ON: This is a powerful antioxidant used to remove toxins and carcinogens, facilitate DNA synthesis and repair, enhance immune system function, prevent oxidative cell damage, brighten skin, soften blemishes, and much more. (1,000 mg for $100 add on, 2,000 mg for $180)
BEAUTY BOOST ADD-ON: Available as an add-on M injection glutathione can fade scars, blotches, and sun damage, and Biotin can enhance hair, skin, and nail health. ($50)

WHAT: NAD+ is short for Nicotinamide Adenine Dinucleotide. This substance is a critical co-enzyme found in every cell of your body. NAD is involved in hundreds of metabolic processes, including cellular energy and mitochondrial health. We produce NAD+ naturally in our body, but production declines with age. As a result, reduced NAD+ appears to play a critical role in the development of metabolic dysfunction and age-related diseases. NAD+ is delivered via IV to absorb actual NAD+ and not the precursors to NAD+ found in supplements.

TIME: NAD+ usually takes longer than the usual vitamin IV. Allow yourself 90 to 120 minutes or more to complete an IV per 250 mg/dose.

COST:

1,000 mg single dose with 1 liter of hydration included = $700
500 mg dose = $400; 250 mg dose = $300
50 mg maintenance dose = $50

SCIENCE: Research shows NAD+ plays important roles in energy conversion, DNA repair, immune system defense, and sleep cycles. The component activates sirtuins and other enzymes in DNA repair and inflammatory responses. NAD+ helps protect blood vessels against age-related hardening, and can increase metabolism, muscle strength, and endurance.

TESTIMONIAL: "Our staff has found it helpful for brain fog, mood, sleep cycles, cellular repair, and overall well being."

Bioidentical Hormone Replacement Therapy (HRT)

Best Seller

WHAT: Bioidentical HRT involves bio-identical hormone pelleting to address imbalances in hormone levels that occur with aging. Most seek this therapy when they experience the symptoms of decreased hormone levels, whether due to aging or menopause. These pellets can provide a steady dose of hormones conveniently (only a few insertions a year).

We use Biote and are Certified Providers. Hormone replacement therapy involves customized dosing, personalized to each patient, which involves an initial blood draw before pelleting treatment.

DIM nutraceutical helps block testosterone conversion into estrogen. This is an oral supplement given to pelleting patients to be taken nightly.

TIME: Treatment is done under local anesthesia and usually takes 15-45 minutes. There may be one week of sensitivity. After this period, patients can resume normal physical activity.

FREQUENCY: For men, pelleting is done every 5-6 months.

Women undergo treatment every 3-4 months.

Post pellet follow-up labs are done after 4-6 weeks (no charge).

Symptoms improve gradually two – four weeks after insertion.

COST:

$200 for initial blood draw of Biohackr basic labs, which includes metabolic panel, CBC, hormone levels, and thyroid among others.
Male: $990
Female: $590
DIM $48, 1 month supply 

WHAT: The causes of hair thinning are multifactorial, ranging from nutrient intake, thyroid issues, hormones, and inflammation. There's a range of hair regrowth treatments available to combat loss of hair, from nutriceuticals to exosomes and PRP injections.

NUTRAFOL: This daily hair growth supplement is designed to treat hair thinning. It's physician-formulated with medical-grade, natural ingredients to target the root causes of thinning, such as stress, lifestyle, and nutrition.
HORMONE TREATMENT: Many hair issues can be traced back to menopause or hormone imbalances, meaning treating the underlying hormone issues can help facilitate greater hair growth.
MINOXIDIL: Topical or oral minoxidil is often considered the gold standard for improving hair growth. We start with topical application to avoid systemic effects.
EXOSOMES & PRP: We can combine this with our Hair Regrowth treatment for a much more in-depth plan to address the root causes of hair thinning.

TIME: Hair changes occur slowly. All treatments take months to see the effects, and most patients require multiple sessions.

Nutrafol is an oral supplement, taken daily.

Minoxidil is a topical solution applied to the scalp nightly.

PRP / Hair regrow / XO exosomes in a in office treatment which takes about an hour, and it usually done in a series of three every 4- 6 weeks

COST:
Nutrafol $209 for a three month supply

Minoxidil

Hair regrow XO 3 month package is $2200

BOTOX®/Dysport®

Best Seller

WHAT: Neuromodulating toxins involve an in-office injection to smooth fine lines and wrinkles in the face. These products can be injected into the forehead, frown lines, bunny lines on the nose, crow's feet, smoker's lines (vertical lip lines around the mouth), lip corners, chin wrinkles, or neck lines. These neuromodulators can also treat a gummy smile, slim the jawline, improve TMJ issues, or be used during a Lip Flip.

TIME: Therapy takes 15-30 minutes. Typically done every 3-6 months. Injections are performed by our nurse. There is no downtime.

PRP/PRF, including PRP Biofiller EZ gel

WHAT: PRP involves drawing your own blood and purifying it in a centrifuge for regenerative purposes. Platelet-Rich Plasma (PRP) and Protein-Rich Fibrin (PRF) can be applied to many areas to help with skin quality and hair growth.

At Biohackr, we often utilize PRP and PRF for microneedling, among other treatments.

PRF Biofiller EZ Gel is using your own PRF to create a soft tissue filler. This needs to be done as a series. It works beautifully for the under eye tear trough area and the nasolabial folds. It is great for dark circles under the eyes. Results last about a year.

COST:

Pure PRP/PRF Injection: 1 tube: $340

PRF/PRF Biofiller EZ Gel (~25cc): $750

PRF Biofiller EZ Gel is about an hour to harvest spin your blood, centrifuge, then heat to create your own biolgoic filler.

Suggested to be redone every 4-6 weeks for three sessions.

Hyaluronic Acid (HA) Fillers

Best Seller

WHAT: HA fillers mimic natural hyaluronic acid production, which naturally occurs in the body. These fillers can be injected with a needle or cannula to help fill in the

cheek,
tear troughs,
temples,
nasolabial folds,
lips, or
marionette lines.
chin augmentation,
jaw augmentation, and
deep neck lines.

The type of filler and the depth of injection vary by area according to each patient's goals.

We love HA fillers for their versatility, the fact they don't impair future fat grafting or a leave a residue in your tissue, and ability to reverse if you are ever unhappy.

RESULTS: The outcome of injections with HA fillers varies depending on the brand, type, and location of the treatment site. Results typically can last from 6-12 months.

COST:
Priced per syringe. We carry Allergan and Restylane brand fillers. Cost is $750 / syringe except for Voluma, which is $900.

Juvederm Voluma®:
Ultra:
Vollure:
Volbella:
Volbella
Restylane® Lyft:
Kysse:
Defyne:
Refyne:
Contour

Sculptra®

WHAT: Sculptra® Aesthetic stimulates your body's natural collagen production to provide rejuvenation for up to 2 years. Injection usually requires two vials with 2-3 rounds of treatment spaced 4- 6 weeks apart, followed by yearly maintenance.

Composed of poly-L-lactic acid, Sculptra® is useful for achieving a larger fill volume for the entire face, including the cheeks and temples. Sculptra® is not used in the lips, and should not be utilized for patients considering fat grafting in the future.

TIME:  It is a full face injection taking about an hour. You may have bruising. It takes time to see the collagen growth.

Initial treatment is usually 2-3 rounds spaced 4-6 weeks apart, followed by yearly injection.

Fractional Laser Resurfacing

WHAT: Skin resurfacing can involve a number of approaches to improve the quality of your skin. This new, non-ablative fractional laser helps treat imperfections, damage, and signs of aging. The skin is directly treated to promote rapid healing and stimulate new collagen.

TIME: Treatment takes about an hour. You may be red and mildly tender on the first day.

Collagen-stimulating effects are not immediate. Time is required to allow new collagen to form, which usually takes around three weeks.

Multiple sessions are usually necessary to achieve the best results.

COST: Varies by area, whether you want to treat the full face, neck, and décolletage. Ranges from $400 (for the face), $600 (for face and neck)

Microneedling & PRP

WHAT: Microneedling is a minimally invasive treatment that utilizes ultra-fine needles to create tiny micro-injuries. These stimulate the release of growth factors and induce production of collagen and elastin. Microneedling can help with acne, dark spots, large pores, and sun damage, especially when combined with PRF which contains growth factors that accelerate the healing process. Through the microwounds, PRF plus microneedling can release growth factors to reverse aging. This can be performed on the face, neck, and décolletage.

TIME: Treatment takes about an hour. Redness and mild tenderness are common for the first 24 hours.

Cost:

Face – 1 session $600, 3 sessions $1,600
Face, neck and chest: 1 session $900, 3 sessions $2,500
XO Exosome (stem cells) add-on: $500

Bioregenerative face XO

Best Seller

WHAT: Performed for women and men, our Signature Bioregenerative face XO is a multi-step therapy that leads to a youthful glow, reduction of fine lines and blemishes, and brighter skin. Initial glow is visible in a few days to one week. As your own skin rejuvenates itself and produces more collagen, peak effect occurs in 2-3 months that lasts several more months. Downtime involving redness lasts a few hours for most patients. Steps consist of:

Fractional laser
Medical-grade microneedling
Platelet Rich Plasma (PRP) or Platelet Rich Fibrin (PRF)
Exosomes
Hyaluronic Acid topically applied
Red laser to promote healing
Barrier cream

TIME: Approximately one hour

FREQUENCY: 3 session package, one treatment every 4 -6 weeks.

Maintenance every 6 months to one year.

COST:
1 session: $1,500
3 sessions: $3,600
Biohacking

By ages
Think prevention.

Daily: In addition to wearing sunscreen, you should be using a daily topical antioxidant.

Monthly/Yearly: If wrinkles are starting to form, botulinum-based therapies like BOTOX® can keep fine lines at bay. Fillers can also be utilized as needed to enhance areas you want to shine.

Prevention and maintenance are key during this life stage.

Most people will start to develop fine lines during this time and BOTOX® can be a key player in wrinkle prevention. Starting in your late thirties and early forties, facial volume loss becomes an issue. Subtle injections of an HA filler can lift the face to make you look brighter and less tired.

If you are starting to notice skin and hair changes, it can pay off to be proactive. Oral supplements like Nutrafol for hair and IVs for micronutrient issues can help you maintain and slow signs of aging. Explore the regenerative aesthetic treatments we perform — including IVs and NAD+ — to help make your cellular age superior to your actual age. This will benefit how you look (and feel!).

Continuing with prevention and maintenance is essential, but a greater focus should be placed on regenerative aesthetics.

In addition to PRP, microneedling, exosomes, lasers, NAD+, and red light therapy, hormonal treatments can also be advantageous.
Packages
Signature Bioregnerative Face XO

For women and men, the Signature Bioregenerative Face XO package involves a multi-step process resulting in a youthful glow, reduced fine lines and blemishes, and brighter skin. After the treatment process is complete, an initial glow is visible within a few days to one week.

Therapy takes one hour and this package is typically performed twice a year. Downtime (redness) lasts just a few hours for most patients. Peak results can be seen in 1 to 3 months. In general, steps consist of:

Fractional laser therapy
Medical-grade microneedling
PRP or PRF application
Exosomes
Topical hyaluronic acid
Red laser therapy to promote healing
Barrier cream

Cost:
1 session: $1,500
3 sessions: 3,600

Hair Regrow XO

Performed for patients with thinning hair, this minimally invasive therapy helps hair follicles grow thicker and more abundantly. Results vary, but clients often see their new hair regrow by up to 20 to 30 percent, as well as up to 20 percent increased hair thickness. The procedure consists of platelet-rich plasma (PRP) injections throughout the scalp.

Hair Regrow is PRP only, Hair Regrow XO has the addition of Exosomes. Treatment takes 30 minutes to one hour depending on each patient's needs and is performed once per month for 3 months. Results are usually visible six months after your treatment plan is complete.

Cost: 3-session special package pricing available.
Book Now

Skin So Bright

Glutathione is known for antioxidant and antimelanogenic properties.

Cost:
Skin So Bright Program: $1,200-$1,600

4 2000 mg glutathione IVs
4 super antioxidant IVs.

IV glutathione 1000mg: $135 ($100 if add on to other IV therapy)

IV glutathione 2000mg: $200 ($180 if add on)
Book Now
Testimonials